About Ophthalmology
Optitech Eyecare
Ophthalmology is a branch of medicine and surgery that deals with the diagnosis and treatment of disorders of the eye. An ophthalmologist is a physician who specializes in ophthalmology. The credentials include a degree in medicine, followed by additional four to five years of residency training in ophthalmology. Residency training programs for ophthalmology may require a one-year internship with training in internal medicine, pediatrics, or general surgery. Additional specialty training (or fellowship) may be sought in a particular aspect of eye pathology. Ophthalmologists are allowed to prescribe medications to treat eye diseases, implement laser therapy, and perform surgery when needed. Ophthalmologists may participate in academic research on the diagnosis and treatment for eye disorders.
A general practice doctor may refer someone to an ophthalmologist if they show symptoms of cataracts, eye infections, optic nerve problems, or other eye conditions.
In this article, we look at what ophthalmologists do, including the types of conditions that they treat, the procedures they perform, and when a person might see this specialist.
Who is an ophthalmologist?
An ophthalmologist — Eye M.D. — is a medical or osteopathic doctor who specializes in eye and vision care. Ophthalmologists differ from optometrists and opticians in their levels of training and in what they can diagnose and treat. As a medical doctor who has completed college and at least eight years of additional medical training, an ophthalmologist is licensed to practice medicine and surgery. An ophthalmologist diagnoses and treats all eye diseases, performs eye surgery and prescribes and fits eyeglasses and contact lenses to correct vision problems. Many ophthalmologists are also involved in scientific research on the causes and cures for eye diseases and vision disorders.
While ophthalmologists are trained to care for all eye problems and conditions, some Eye M.D.s specialize in a specific area of medical or surgical eye care. This person is called a subspecialist. He or she usually completes one or two years of additional, more in-depth training called a fellowship in one of the main subspecialty areas such as glaucoma, retina, cornea, pediatrics, neurology and plastic surgery, as well as others. This added training and knowledge prepares an ophthalmologist take care of more complex or specific conditions in certain areas of the eye or in certain groups of patients.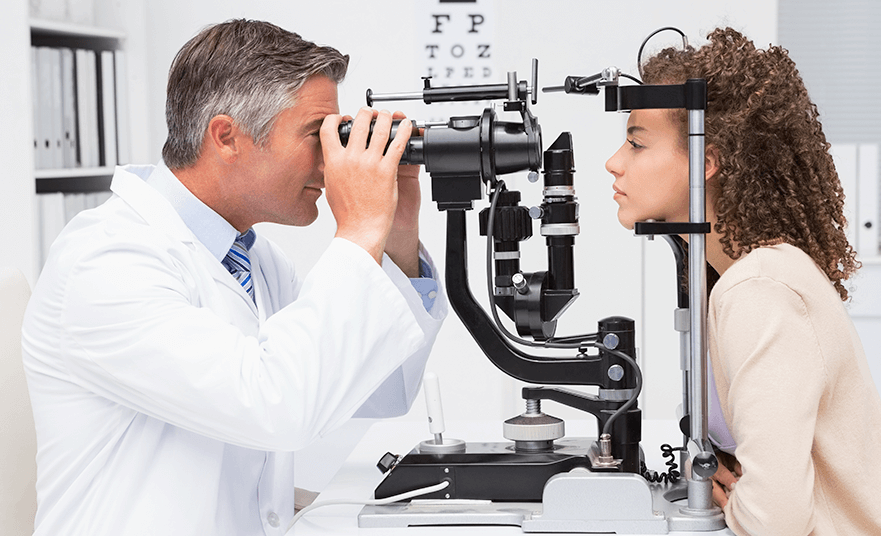 What is the role of an ophthalmologist?
Ophthalmologists are medically trained doctors who care for patients who have eye conditions. They manage those with acute and long term eye disease and treat patients of all ages.
What diseases do ophthalmologist treat?
Comprehensive Dilated Eye Exam.
Common Vision Problems.
Age-Related Macular Degeneration.
Cataracts.
Diabetic Eye Disease.
Dry Eye.
Glaucoma.
Who becomes an ophthalmologist?
To become a general ophthalmologist, the specialty requires four years of postgraduate specialty training after the completion of a medical degree (MD). This requirement includes a three-year residency in ophthalmology (eye surgery) in an approved surgical residency program, following at least a one-year internship.