Surgical Gown / Surgeon Gown
admin
What is the best fabric for surgical gowns?
Some surgeons prefer 100% cotton or polyester/cotton plain woven fabrics coated with or laminated to a microporous breathable coating or film. Surgical masks, such as Filtron and Aseptex, protect medical and dental professionals from acquiring or transmitting infections.
Are you looking to buy or import best quality Surgical or Surgeon gown ? then you are at right place.
We OPTITECH are India's Leading manufacturer, supplier and exporter of surgical/surgeon gowns and other allied products.
We manufacturers & supplies Medical and Ophthalmic Products, Equipments, Devices and Instruments. For More info about company Visit Here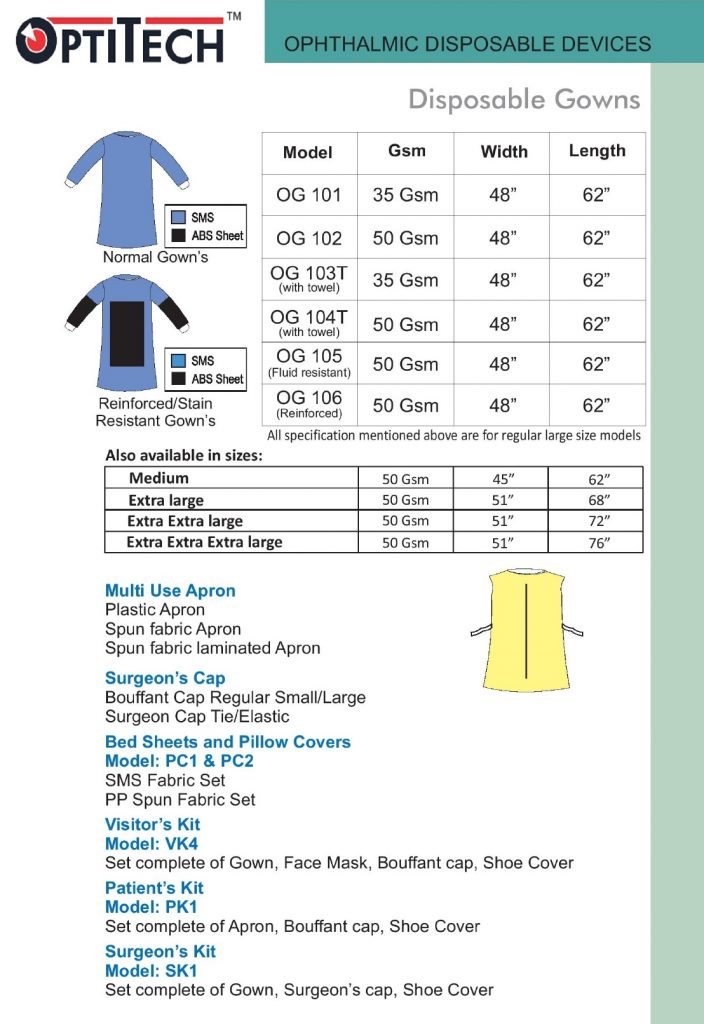 For Order or Inquiry Kindly contact us on below contact detail: